About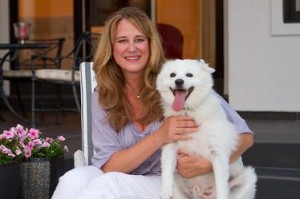 Hello! Thanks for visiting this website and having an interest in my writing.
I write romance and women's fiction and like stories about overcoming obstacles, finding love, and discovering an improved way of living. My debut novel, a contemporary romance titled PLAY MY HEARTSTRINGS, recently won first place in the 2015 Unpublished Maggie Awards, and second place in both the 2015 Golden Rose and Orange Rose. While I'm currently unpublished, I am seeking and deciding on publishing options for my work.
Reading became a passion in primary school when I fell in love with the Little House on the Prairie series by Laura Ingalls Wilder. At ten years old, I read the Diary of Anne Frank, which I credit for inspiring my love of writing. In high school, I was active in drama, writing plays and winning an award for Best Actress in a One Act Play. Forced to be an adult, I worked in commercial real estate and then advertising while finishing my B.S. in Business Administration. 
I live in Queensland, Australia with my Aussie husband, our daughter, and adorable dog, Princeton von Grice.
An active member of The Romance Writers of America and Virginia Romance Writers, and Romance Writers of Australia, I regularly attend conferences. 
When not obsessed with working on my current manuscript – and annoying everyone around me in the process – I enjoy spending time with family and friends, reading,  travel, kayaking, yoga, walking on the beach, and shopping for comfortable, but pretty shoes.




---
---
---