About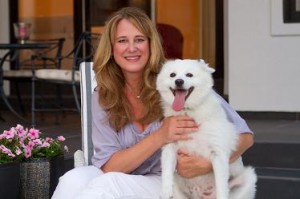 Hello! Thanks for visiting this website and having an interest in my books.
I'm an American author living in Australia with my Aussie husband, our daughter, three demanding dogs, and a backyard full of noisy birds and frogs.
I write romance and enjoy stories about overcoming obstacles, finding love, and and discovering a new way of living. With my thrillers (which I publish under the pen name S. K. Grice) I hope to keep you reading late into the night wondering what's going to happen next.
My debut novella is a contemporary Christmas romance titled Christmas at Pine Lake Mountain: A Pine Lake Novella (previously published as Three Snowy Nights: A Pine Lake Christmas Novella).  My three-book romantic comedy series is scheduled to begin release in Spring, 2022. 
My writing has won and placed in several Romance Writers of America  chapter contests for unpublished manuscripts, including the Maggie Award, Fool For Love Contest, The Linda Howard Award for Excellence, and many more. 
Reading became a passion in primary school when I fell in love with the Little House on the Prairie series by Laura Ingalls Wilder. At ten years old, I read the Diary of Anne Frank, which I credit for inspiring my love of writing. In high school, I was active in drama, writing plays and winning an award for Best Actress in a One Act Play. Forced to be an adult, I worked in commercial real estate and then advertising while finishing my B.S. in Business Administration. 
A member of Romance Writers of Australia, I can be found attending conferences and networking with readers and authors on both continents. 
When not obsessed with working on my current manuscript – and annoying everyone around me in the process – I enjoy spending time with family and friends, laughing and being goofy, drinking good wine, reading,  travel, kayaking, yoga, walking on the beach, and shopping for comfortable, but pretty shoes.